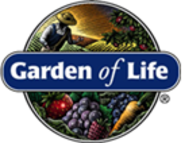 On February 2nd, the Centers for Disease Control announced that they are investigating an outbreak of Salmonella Virchow associated with Raw Meal Organic Shake mix. The mix, which is produced by Garden of Life LLC, has sickened 11 people. Fortunately only one person has had to be hospitalized at this time, but these illnesses have spread across 9 states, including Minnesota and New Jersey who each have 2 cases, and New Mexico, Ohio, Oklahoma, Oregon, Tennessee, Utah, and Wisconsin who have each had 1 case.
On January 29th, Garden of Life LLC issued a voluntary recall for the contaminated shake mix. Four flavors of the mix have been affected by the recall, including Chocolate, Original, Vanilla, and Vanilla Chai. Affected products were distributed across the nation to a variety of retail stores, including health food stores as well as grocery stores. A full list of recalled products and Lot Numbers can be found here. 
Health officials have recommended that all recalled shake mix be disposed of. If consumed, the contaminated mix may cause a Salmonella infection to develop over the next 12 to 72 hours. Salmonella infections can cause symptoms including a fever, abdominal cramping, vomiting, and diarrhea. People with certain risk factors, such as children, the elderly, and those with suppressed immune systems may have an increased chance of contracting Salmonella poisoning. Although many cases of Salmonella will go away on their own, it is still important to contact a medical professional if you or a loved one begin to show symptoms of Salmonella poisoning. 
Those who experience severe illness as a result of Salmonella may incur significant medical bills and find that the quality of their daily life is compromised. Anyone in this situation should promptly reach out to The Food Poisoning Lawyers @ The Merman Law Firm, P.C. for assistance asserting their legal right to fair and proper compensation. For more information, please visit their website www.thefoodpoisoninglawyers.com or give them a call at (888) 288-5846.
Signs & Symptoms of Salmonella Virchow
Once the infection develops it will present symptoms including:
Fever
Nausea
Abdominal Cramping
Diarrhea